Tonight, Sweetie and I took the kids to the Wick alumni Center at UNL for their first "Football Friday." We got to hear Matt Davison and Tommie Frazier talk football for a while and take questions from the audience, we got to eat Runzas and Vals pizza and have beers and Pepsi products, and Kiddo got his hat signed. Tommie Frazier didn't have a Sharpie on him, so he asked Kiddo if he could borrow ours to sign autographs for the rather lengthy line that formed when he was done speaking. Fun times!
And tomorrow...GO BIG RED!!!!!
Matt Davison signs Kiddo's hat: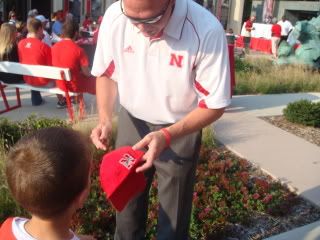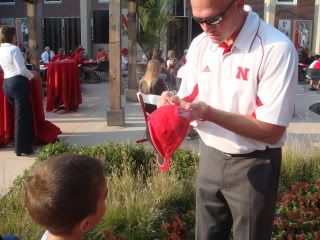 Listening to the "chalk talk":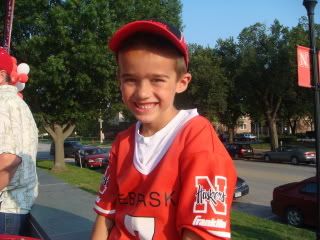 "Touchdown Tommie" Frazier!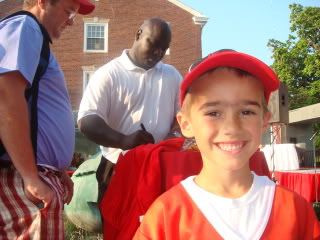 Tommie and Kiddo: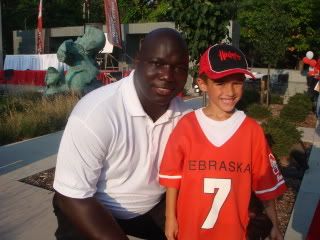 LH